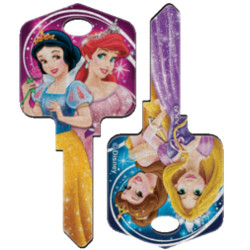 Happy House Keys is a service offered by Locks Etc Locksmith in Culver City. It's a unique and innovative approach to home key duplication that offers a fun and personalized touch. We believe that keys are not just a tool to unlock doors, but they can also represent our personality and style.
With Happy House Keys, you can choose from a wide range of colors, designs, and shapes to create a key that truly reflects your personality and style. Our expert key duplication technicians will work with you to create a unique and custom-designed key that will make you happy every time you use it.
In addition to being a fun and personalized way to duplicate your house key, Happy House Keys also offers the same high-quality key duplication services that Locks Etc Locksmith is known for. Our experienced and skilled technicians use the latest tools and techniques to ensure that your key is accurately duplicated and works smoothly with your locks.
At Locks Etc Locksmith, we are committed to providing our clients with the best possible service, and Happy House Keys is just one of the many ways we strive to achieve this goal. If you're looking for a fun and personalized way to duplicate your house keys in Culver City, contact us today to learn more about our Happy House Keys service.