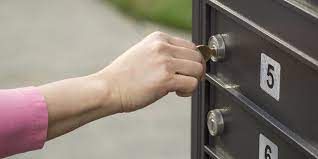 At Locks Etc Locksmith in Culver City, we offer a range of mailbox lock and key services to help keep your mail and personal information secure. We understand the importance of maintaining the security of your mailbox, and we have the expertise and tools to handle all types of mailbox locks and keys issues.
Our mailbox lock and key services include:
Mailbox lock installation: If you need a new lock installed on your mailbox, we can help. We have a variety of locks available to fit different types of mailboxes and can recommend the best lock for your needs.
Mailbox lock repair: If your mailbox lock is damaged or not working correctly, we can repair it for you. Our technicians can quickly diagnose the problem and make the necessary repairs to ensure your lock is working correctly.
Mailbox key duplication: We offer key duplication services for mailbox keys. Whether you need a spare key or have lost your key, we can help you get a new one quickly and easily.
Mailbox key extraction: If your mailbox key has broken off in the lock, we can safely extract it without damaging your mailbox or lock.
At Locks Etc Locksmith, we take pride in providing our customers with high-quality mailbox lock and key services. Our experienced technicians are available to assist you with any mailbox lock and key issues you may have. Contact us today to schedule an appointment or to learn more about our services.