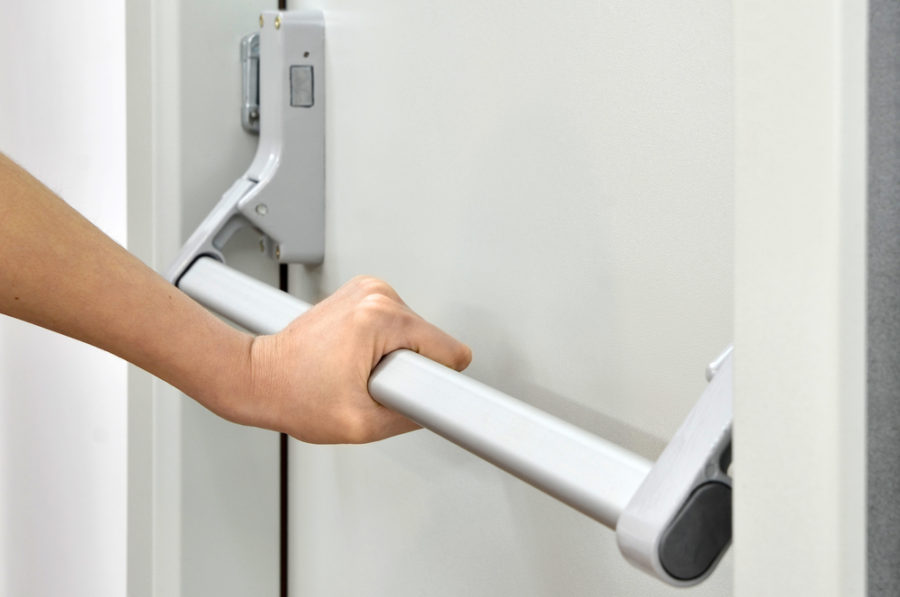 Panic bars, also known as push bars or crash bars, are an essential safety feature for commercial buildings. At Locks Etc Locksmith in Culver City, we offer panic bar installation, repair, and maintenance services to ensure that your commercial property is up to code and that your occupants can exit safely in an emergency.
Our panic bar services include:
Panic bar installation: Our experienced technicians can install panic bars on any type of door, including wood, metal, and glass. We can also help you choose the right panic bar for your needs, whether you require a standard horizontal bar or a vertical rod exit device.
Panic bar repair: If your panic bar is not functioning correctly, our technicians can diagnose and repair the issue quickly. We understand that panic bars are an essential safety feature, and we prioritize emergency repairs to ensure that your property remains secure and up to code.
Panic bar maintenance: To ensure that your panic bars are functioning correctly, we offer routine maintenance services. This includes inspections, lubrication, and testing to ensure that your panic bars are ready to use in an emergency.
At Locks Etc Locksmith, we take pride in providing our customers with high-quality panic bar services. Our experienced technicians are available to assist you with any panic bar issues you may have. Contact us today to schedule an appointment or to learn more about our services.