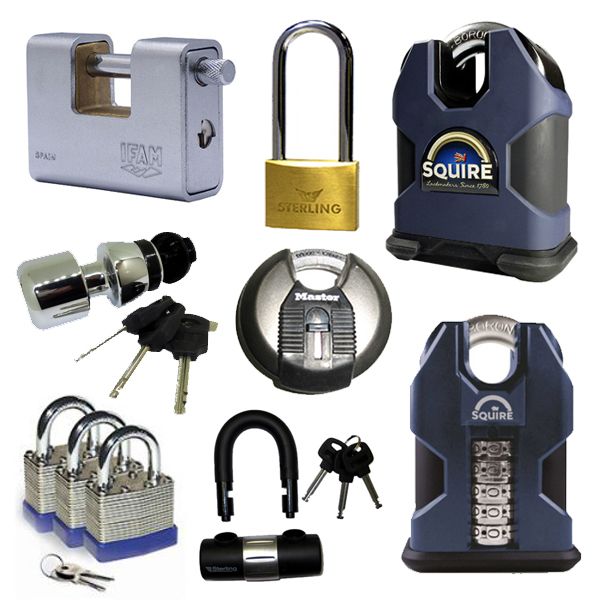 We offer a wide range of high-quality padlocks that are designed to keep your belongings secure.
We offer a variety of padlocks that are suitable for different purposes. These include combination padlocks, keyed padlocks, and high-security padlocks. Combination padlocks are great for gym lockers or school lockers, while keyed padlocks provide an extra layer of security for storage units, sheds, and gates. High-security padlocks are ideal for businesses or other situations where extra protection is needed.
Our padlocks are made from high-quality materials that are designed to withstand harsh weather conditions and daily wear and tear. We offer padlocks made from materials such as brass, stainless steel, and hardened steel, which are all durable and long-lasting.
We understand that every customer has unique security needs, which is why we offer customized padlocks. We can help you choose the right padlock for your specific needs and can also provide personalized engraving services to help you identify your belongings.
We offer fast and affordable key duplication services for all of our padlocks. Whether you need an extra key or have lost your key, we can quickly duplicate a new one for you.
If you're ever locked out of your padlock or need immediate help with a broken lock, our emergency locksmith services are available. We can quickly and efficiently open your padlock or provide a new one if necessary.
We pride ourselves on providing high-quality products and services to the Culver City and surrounding areas. Contact us today to learn more about our padlocks or to schedule a consultation with one of our experts.